Posted on: 21 April, 2021
Playing slots online for real money: The ultimate cheat sheet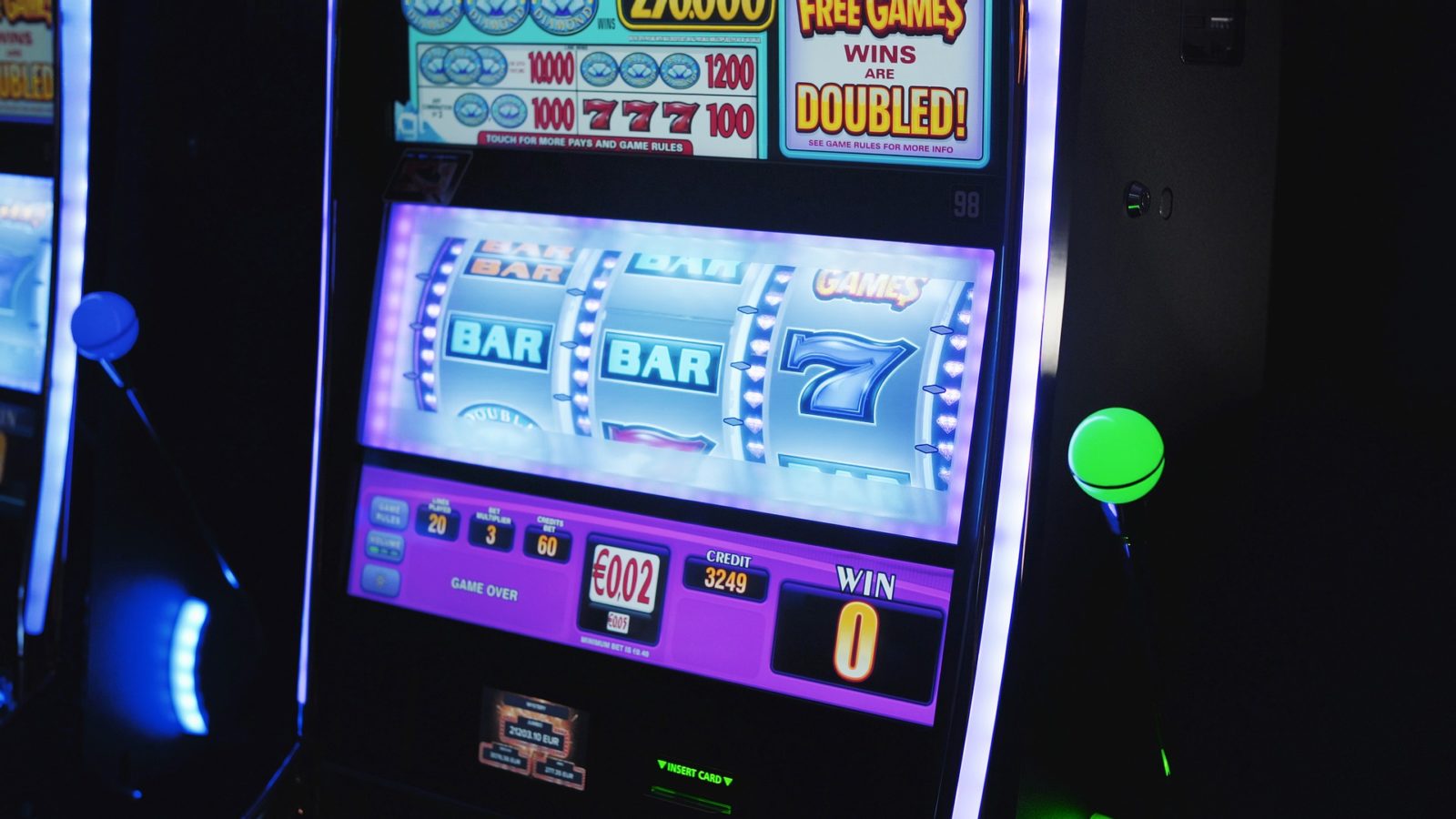 Table of contents
If you're a big slot machine fan or a complete novice, there will always be something new to learn about playing online slots. Here in our article, we'll teach you how to play. Also, we'll give you some useful tips and tricks which should increase your chances of winning.
Slots are quick and simple and therefore great fun! Also, it doesn't matter if you've never played before, you'll be able to follow our steps to get you playing like an expert!
Step 1
Pick your chosen online casino and head to their slots selection. Then pick a slot game that looks of interest to you and open it up. Here, you'll be presented with the game and its operating buttons like 'spin' and 'max bet'. Note, in one of the corners of your screen, you'll also see your bankroll.
Step 2
Check out the paytable of the game. This shows you the value of each symbol so you know what ones you want to land.
Step 3
Decide how much you want to bet and on how many paylines. Or, simply click the 'max bet' button if you want to use all the paylines at once.
Step 4
The best part! Hit 'SPIN' and the reels will be spun. If you win, your game will show you the winnings you've earned and likely offer you the opportunity to gamble for further prizes or a bonus game.
Step 5
More of a tip than a step, but keep an eye on your bankroll. Whilst you can play as long as you like, you may want to switch to the free mode if you spend what you had planned to.
Understanding Online Slots
Online slot games are becoming more complex because software developers are having to be more creative to engage audiences. Because of this, we've seen the addition of Wild and Scatter symbols, which we'll explain in a moment.
Whilst they might not sound like they'd be beneficial, they are. As long as you know how to use them! So, shall we look at what they can do for you?
Scatters
Simply, scatters are a special symbol that has a specific function. This is game-dependent. Specifically, they trigger bonus features. Also, they may act as a substitute for other symbols, which might help form a winning combination. Finally, they could act as a multiplier.
Wilds
Wilds in slots is the same as wilds in a card game. Essentially, where you might be familiar with a card being able to replace another to improve the player's hand – the same can be used in regular slots & progressive slots.
Wilds are used to offer the player a chance to build a winning line. It works by substituting a wild symbol for whichever symbol they need to win.
A wild can be dynamic or static. Additionally, they might have other uses. So, in more complicated slot games you'll find a wild will trigger another event. This is typically opening up a bonus round to you. Which could mean bigger winnings!
What Are Bonus Rounds?
Bonus rounds are offered in a lot, if not all games. They're an additional game that is unlocked as you play. After unlocking, you're usually taken to a new screen. The aim is to make the game more interesting for you, as well as offering some extra winnings.
Bonuses can come in various formats from mini-games to free spins. To illustrate, you might trigger a bonus round by landing a bonus symbol or a specific combination of symbols. For fairness, they will come randomly.
Finally, bonus rounds have changed a lot over the years. Previously, there weren't as many paylines and reels on offer. So, if you want to be an expert slot player, turning to the online version is the way forward as they offer so much more than their physical counterparts. If you pay attention to our key strategies, you'll have a good chance of nabbing some top prizes.
Let's look at some tips
Try the free version first
Real money online slots will have an option to play for free before you play for real money. Essentially, you get to try it out and not risk anything before putting your own money down. More, it's perfect if you're trying to develop a strategy and want to test it out!
Always read the rules before you spin
Some bonuses and jackpots require a given bet amount. So make sure you read the terms of the game before you play.
Bet on multiple paylines
If you're playing with a tight budget, decrease your bet and increase the number of paylines to the maximum you possibly can.
Use the special features
A lot of online slot games have features like Fast or Auto Play. These speed your game up so you can win faster. Unless you enjoy the game, then relax and take your time!
Slot Tournaments
Maybe you've come across slots tournaments and you're interested to know more? Basically, they are competitions where players can compete against one another. More, you do this for real money and big prizes like cars or a holiday. In order to win, you must rank number one in the tournament.
Tournaments usually happen at a given time. Perhaps players play live. Or, they play during a window of time but must rank high on the leaderboard to be in with a chance. Often there are heats where players progress by playing one another to the point where the overall winner reaches the big prize.
Note: there might be a fee to join a tournament, so check before you enter.
Frequently Asked Questions about Online Slot Games for Real Money
What are real money online slots?
You've likely seen or heard of physical slot or fruit machines that you find in casinos and pubs. Real money online slots are a digital version, available online. More, they have additional features not seen on their physical counterparts, like wild and scatter symbols and bonus rounds.
How will I win a real money online slot game?
The truth is, you cannot improve your chances of winning. Essentially, it's all down to luck. However, what you can do is maximise your winning power with our tips. If you really do your homework, you'll be able to spot a good slot game when it comes to its wilds, scatters and bonuses. Which, of course, boost your chances of winning.
What is a payline on an online slot game?
To get a payout, your winning symbol combination must land on a payline. For example, slot games have a given number of paylines and you'll most commonly see these running from left to right across your screen. If you're unsure of anything you can check the details of the paylines in the menu of the game.
How does a real money online slot payout?
Simply line up a winning symbol combination. This will depend on what game you're playing, but there are always a given number of paylines. Combinations of symbols dictate your payout
Are online slot games truly random?
In short, yes. If they're regulated. An online slot machine must rely on a Random Number Generator (RNG) which will be continually audited. This promotes fairness. So, stick to online casinos that are approved, vetted and licenced by a reputable body. This way, you know you have the exact same chances of winning as everyone else.
What RTP should I look for?
A slot game with a high Return to Player (RTP) can be checked in the terms and conditions of that game. Typically, it'll be mentioned as a percentage. So, always go for the ones with the highest percentage because it means better odds of you winning your money back.
Conclusion
OK, you've now got all the expert advice that you need! Now it's time to go and use your new skills. We've got tonnes of recommended sites where you can play real money online slots. Remember, there's no strategy that is totally foolproof. But, there are things you can do to better your odds. Good luck and have fun!